Cat Blogging
In the tradition of Instapundit I shall dedicate a post to my cat.

Don't worry this won't turn into a cat-blogging blog. Well luckily I don't own a digital camera. Anyway these are some pictures of my cat, that my sister took while she was visiting me. Maybe I should just upgrade to a digital camera.

Anyway Phoebe is a snowshoe. She is basically a cross between a seal-point Siamese and a tabby. I adopted her two and a half years ago from Petsmart. The poor thing had been abused and still hates to be picked up. But she does enjoy curling up in laps and purring.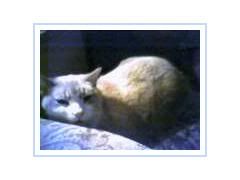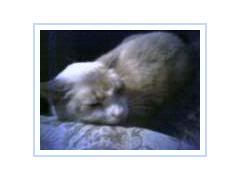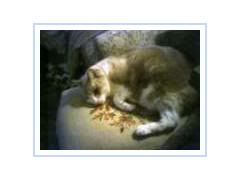 |